Information Pages
Online Shop Sections
Dahle 647 Cutting Head Assembly
647 Cutting Head Assemblies
There are two 647 head assemblies.
A standard cutting head and a special variant with a stabilising hook.

Both are available to order below.

A special version of the head has a stabilising hook to help prevent the head jumping or losing alignment when cutting demanding jobs.

The standard assembly does not have the stabilising hook.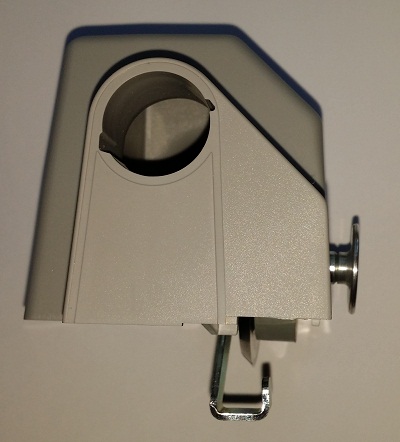 647 Head with Hook End View
End view with stabilising hook.
The guide bar hole has diamter 20mm.