Information Pages
Online Shop Sections
Blades for Dahle 560 Guillotine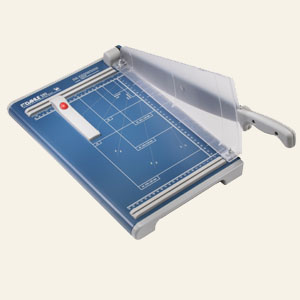 Upper and Lower Blades for Dahle 560 Guillotine
The Dahle 560 Guillotine has 2 blades, an Upper Blade and Lower Blade.

The Upper blade is the obvious blade that has a handle on the mounting, and is moved during operation of the guillotine.
The Lower Blade is less obvious because it is static and is attached to the edge of the base of the guillotine.

The cutting action of the guillotine is a shearing action generated between the 2 blades, as the Upper Blade is Lowered against the Lower Blade.